Happy July, Night Owls! Hope everyone is doing well. :) I have my first Monthly Wrap Up to share with you all today. I am basically typing this as I go so I'm not entirely set on the format. But we'll just see how everything goes. Since this blog is pretty new, I don't really have too much to share with everyone. I can tell you about my favorite books of the month as well as other favorites. If you would like to know more about the Young Adult books that I read this month, then make sure to head on over to Cross My Heart and Hope to Read!
Let's get started!
This month I read a total of 11 books! This is quite a feat for me because I've not really been able to read too many books this year.
Total # of Books Read - 11 books
Total # of New Adult/Adult Read - 7 books
Total # of Young Adult Read - 3 books
Total # of MG/Children's Read - 1 book
Total # of Reviews Posted - 2 reviews
This month I read 7 New Adult/Adult Books! (Click on the cover to find the Goodreads Page)
- Roman (Cold Fury Hockey #7) by Sawyer Bennet - 4 stars
- Raw Need (Larson Brothers #2) by Cherrie Lynn - 4 stars
- Burying Water (Burying Water #1) by K.A. Tucker - 4 stars
- Until It Fades by K.A. Tucker - 4 stars
- Becoming Rain (Burying Water #2) by K.A. Tucker - 4 stars
- The Chief (Highland Guard #1) by Monica McCarty - 4 stars
- In Bed with a Highlander (McCabe Trilogy #1) by Maya Banks - 4 stars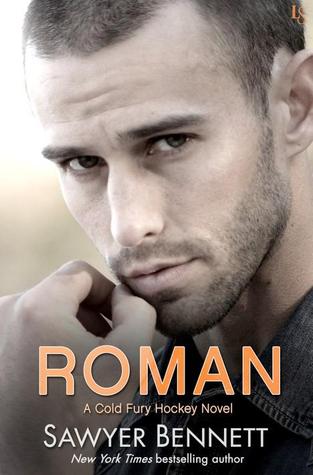 I read quite a few really good New Adult and Adult books this month. Actually, I read more of them than I ever have in a month. My new favorite New Adult author has to be K.A. Tucker since I was able to read 3 of her books this month and really enjoyed them. That being said, my favorite New Adult book of June was Until It Fades by K.A. Tucker.
Until It Fades was such an awesome contemporary and was enjoyable in so many ways. Make sure to read my review to find out more of my thoughts on the book. And make sure to check out the book as well!
One of my most favorite bands is All Time Low. If you love them, then I love you as well! :D For real though, I love All Time Low and their new album was released at the beginning of June. I have had Last Young Renegade on repeat since it was released! I don't have one favorite song from the album because I love each for a different reason. But I would recommend listening to Good Times if you want to try them out!
Click on the album cover to have a look at their website!
I am currently trying to decide if I should read Alex, Approximately by Jenn Bennett or Windfall by Jennifer E. Smith. I am also in the middle of Never Love a Highlander by Maya Banks which is the 3rd book in the McCabe Trilogy.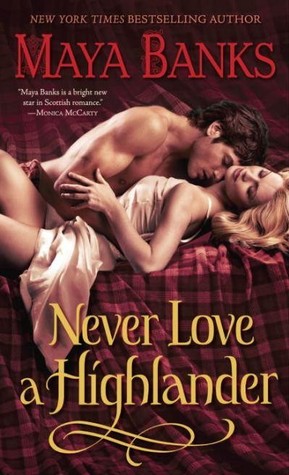 I have a few posts that I'd like if you checked out! In the future, I'll most likely leave some links to interesting articles/blog posts/videos that I found enjoyable/entertaining. For now, you are stuck with my stuff. ;)
Current Reviews:
Raw Need by Cherrie Lynn
Until It Fades by K.A. Tucker
Another Postcard by Elle Christensen
NA/Adult Reviews from Cross My Heart and Hope to Read:
It Ends With Us by Colleen Hoover
November 9 by Colleen Hoover
The Story of Our Life by Shari Low
The Villian by May Nicole Abbey
Thank you for reading this far! Do you have a favorite book of June? Maybe a favorite album or movie? Let me know in the comments!
Happy July,
Vanessa